THE BRITISH OVERSEAS RAILWAYS HISTORICAL TRUST

A UK Registered Educational Charity
---
OUR LOCOMOTIVE
---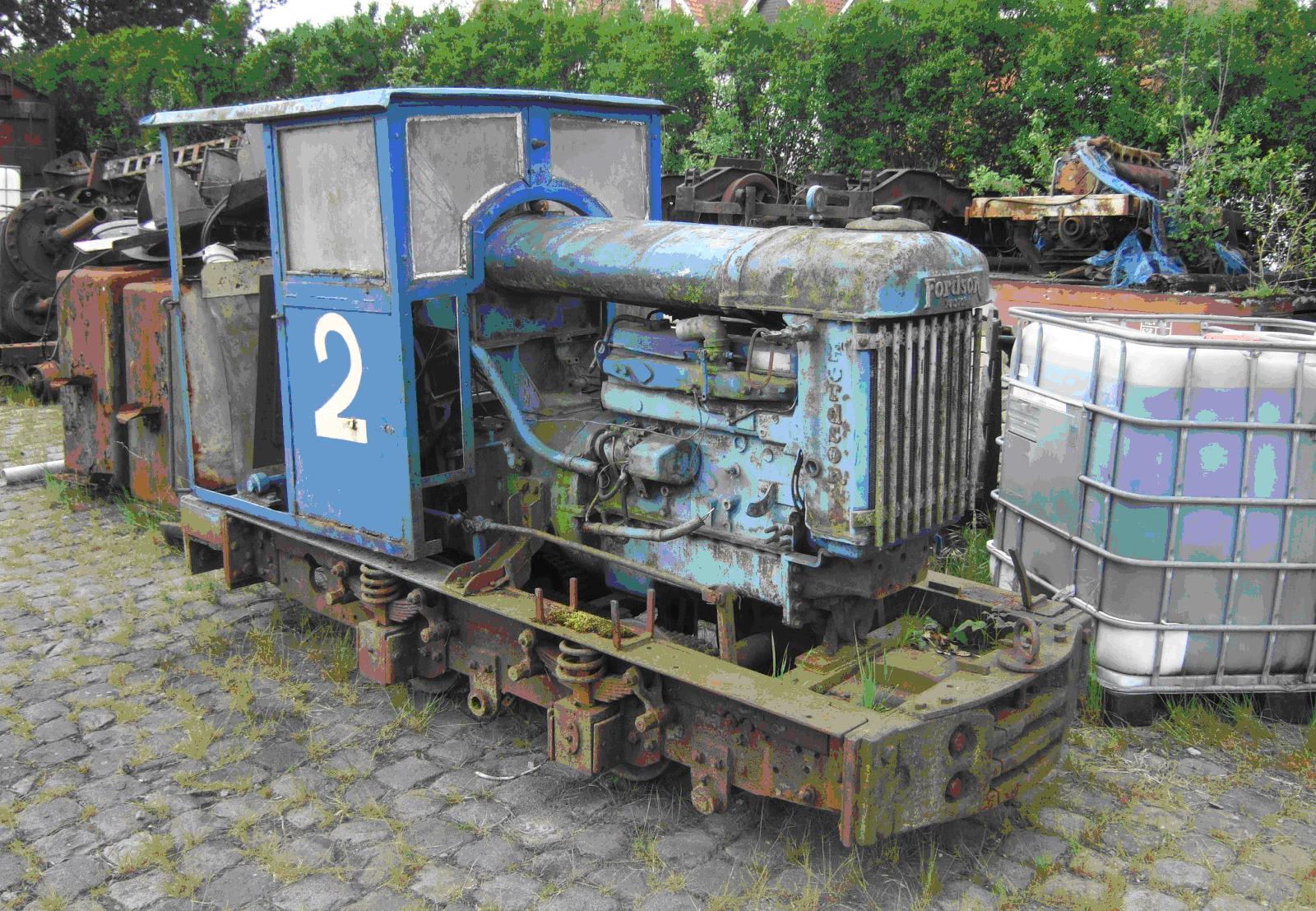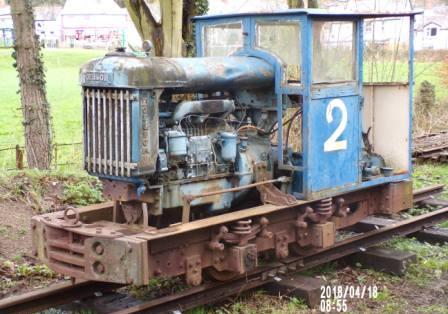 NEWS
We have recently been given a small 60 cm gauge oil engined locomotive. We do not know its builder or much of its history and so we would be interested to hear from anybody who recognises it. It is powered by a Fordson tractor which must weigh more than half the total weight of the locomotive and so we are happy to accept it as a British built locomotive.
There are a few things missing - most importantly the dynamo, driver's seat and exhaust silencer.
We need a repair manual (a good photocopy will do) for the Fordson Major fitted with a Perkins P6 Tractor engine, before work can start on its restoration as it has some unusual features such as an injection pump with a pneumatic governor, which is controlled by vacuum created by a butterfly in the inlet manifold.
We also need a team to work on it in the Llangollen area.
HISTORY
As one can see from the photographs, the locomotive is powered by a Fordson Major tractor. It has a Perkins P6 tractor engine, which Ford offered as an alternatve to their own petrol engine from 1948 to 1952. That the suspension has helper coil springs fitted suggests that it has been uprated at some time with the Fordson Major. We have seen a photograph taken in the 1930's of a Fordson powered locomotive with an almost identical underframe, working on a beach tramway at St. Anna, Antwerp.
Its recent history is that it worked at a brick works called Sternberg at Aalbeke, just to the south of Kortrijk, together with two sisters. When the railway finished there, it was bought by Mr. Noel Schieur who had it at his home in Beselare. It was bought by the Maldegem Steamcentre with two WW2 Simplex locomotives in 2014 and advertised for sale in Old Glory for May 2014. The contact telephone number told the BORHT team who was selling it. We had a stand at the Maldegem Festival that year as usual and inspected the locomotive. However, it had been sold. A few months later we were contacted by the Steamcentre to say that the sale had fallen through and would we buy it as the only other offer that they had had was from somebody who wanted to rebuild it as a tractor. So it was sold on to P E Waters & Associates. In 2018 it was bought by the Trust using a donation specific for that purpose and it was moved to North Wales in April 2018.
---
&nbsp:
A STORY OF BRITISH EXPORT ACHIEVEMENT
| | |
| --- | --- |
| Registered Charity No 290944 | Company Limited by Guarantee No 1862659 |